fanmix



Martha Jones. She saved the universe. She was the hero of a lost year.

And, she fell in love. Twice.




zip! (includes cover art!)



01 | Wintersleep / weighty ghost

I got out of bed today, staring at a ghost
Who forgot to float away
Didn't have all that much to say
Wouldn't even tell me his own name
And where'd my body go?



02 | The Avett Brothers / Die Die Die

She's fighting with the sky
She thinks she can
Living within a lie
She thinks she can
But nobody knows what lies behind
The days before the day we die



03 | The Weepies / Orbiting

And I'm out of your range
Now it's kind of strange
How we change orbit in our lives
You were kind of a moon outside of my room
I could just feel you nearby
Now I feel you're gone
'Cause I now which side you're on
And it's not mine



04 | Ferraby Lionheart / A Crack in Time

if you find a crack in time
come in we can just be friends this time



05 | MGMT / Pieces of What

When the world has turned
Paralyzed and wrong
Cold blooded claws
Never offered anything at all
Past the point of love
Shattered and untied
Waiting to pick up the pieces
That make it all alright
...
As if I needed proof
I forgot my fear
Feelings on the rise
Burying all of the pieces
Falling from the sky



06 | Fleet Foxes / Your Protector

She left a week to roam
Your protector's coming home
Keep your secrets with you
Safe from the outside
...
Tell your brother to be good
Tell your sister not to go
Tell your mother not to wait
Tell your father I was good




07 | Adele / Daydreamer

And he could change the world with his hands behind his back,
Oh
You can find him sitting on your doorstep
Waiting for the surprise
It will feel like he's been there for hours
And you can tell that he'll be there for life

Daydreamer, with eyes that make you melt
He lends his coat for shelter because he's there for you
When he shouldn't be
But he stays all the same, waits for you, then sees you through
There's no way I could describe him
All I say is, just what I'm hoping for



08 | Jack Peñate / We Will Be Here

So small, oh so small are we
By we I mean all humanity
Endless universe out in front of me
Some say earth's a tiny obscurity
...
The stars can't feel a lovers touch
The kiss that makes your body rush
Embrace your sleeping sweetheart with hush
And the words I love you mean so much

I can wish upon a star but wouldn't wish to be that far





09 | Guillemots / Made Up Lovesong Number #43

You got me off the paper round, just sprang out of the air,
the best things come from nowhere,
I love you, i don't think you care.

I love you through sparks and shining dragons, i do,
and the symmetry in your northern grin




10 | The Notwist / Gravity

The same world but better somewhere else
I see the planets spinning faster
Or is my body too slow
I don't know, I don't know
Don't wanna be somewhere else



11 | Strays Don't Sleep / For Blue Skies

It's been a long year
Since we last spoke
How's your halo?
Just between you and I
You and me and the satellites
I never believed you
I only wanted to
Before all of this
What did I miss?
Do you ever get homesick?
I cant get used to it



12 | Kate Walsh / Goldfish

Can you offer anything?
Doctor, help me start again
Bring forward, without all good moves
I would be brave ...

And I can leave this goldfish sea
And I can start to believe in me
And I don't doubt the rain would fall
And I wouldn't mind at all



13 | The Weepies / Stars

Teasing a half-pale moon.
And I feel a pull to the blue-velvet dark and stars.
Pink magnolia, blushing and coy, savors the sun while she shines.
You've got your's and I've got mine.
Together we glide through the blue-velvet dark and stars.
All it takes is a little faith, and a lot of heart.



14 | Wintersleep / Faithful Guide

I dreamt the sun was burning
But you just kept on staring
I was afraid of what would happen
If God would take you with Him
A broken, lonely captain
Sailing blind into the distance

I wanted to go with you
To be right by your side
So I could steer the vessel
So you could rest your eyes
I wanted to go with you
To be your faithful guide
But I was too afraid of
Monsters at the time




15 | Sam Roberts / Love at the End of the World

There's love at the end of the world, there's still love
Two wars and a revolution, got to pray for absolution



16 | As Tall As Lions / Maybe I'm Just Tired

Well, maybe I'm just scared,
scared to let you go.
(I want you to know,
right from hello,
your love just kept me wondering.)
Well maybe I'm just tired,
tired of never knowing.

But I know i'm not good enough
I know I'm not good enough for you.
Yeah I know I'm not good enough
I know I'm not good enough for you.



Doctor Who icons, last.fm icons, wallpaper and banners










Last.fm icons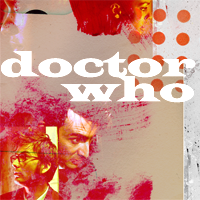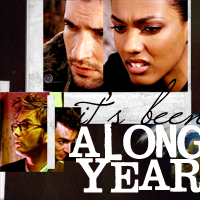 wallpaper/banners